Berapa ya Bali Safari and Marine Park harga tiket domestik 2018? hmmm,, kali ini mimin Balipedia akan berikan info yang valid ya.
Untuk harga Bali Safari and Marine Park, itu dibagi 2 kelompok yaitu untuk wisatawan domestik (WNI) dan wisatawan asing (WNA). Dan khusus ditulisan ini, kami akan berikan informasi harga untuk domestik. Nah untuk harga domestik, dibagi lagi dalam beberapa paket harga yang total jumlahnya adalah 6 yaitu Safari explorer, safari legend, Night safari, Elephant back safari, breakfast with lion, dan breakfast with lion + naik gajah.
Bali Safari and Marine Park Harga Tiket Domestik 2018
Untuk harga wisatawan domestik, kami akan berikan info harga terbaru yang berlaku dari tulisan ini dibuat hingga Maret 2019. Jadi setelah Maret 2019, berlaku harga yang baru. Jadi tetap stay tune disini ya.
Harga tiket domestik Bali safari and Marine Park adalah harga tiket yang dikenakan bagi warga negara Indonesia (WNI) atau bagi yang punya kartu Kitas holder. Nah untuk harganya, kami bedakan lagi jadi 2 bagian yaitu HARGA ONLINE dan HARGA PUBLISH.
Untuk harga online Bali Safari and Marine Park bisa didapat jika booking secara online melalui website Balipedia (melalui form booking, whatsapp, sms, telp, email). Sedangkan harga publish Bali Safari and Marine Park adalah harga go show, harga yang didapat jika langsung beli di tempat.
Terus apa keuntungan dari harga Online Bali Safari and Marine Park?
Harganya pasti lebih murah dibanding harga Publish
Ada Loket khusus (loket reservasi) saat penukaran e-tiket di lokasi. Biasanya jarang antri disini.

Bali Safari and Marine Park Harga Tiket Domestik 2018
| Paket | Peserta | Harga Online |
| --- | --- | --- |
| Safari Explorer | Dewasa | 135.000 |
| | Anak (3-12 th) | 110.000 |
| Safari Legend | Dewasa | 250.000 |
| | Anak (3-12 th) | 210.000 |
| Night Safari | Dewasa | 400.000 |
| | Anak (3-12 th) | 300.000 |
| Elephant Back Safari | Dewasa | 450.000 |
| | Anak (3-12 th) | 350.000 |
| Breakfast with Lions | Dewasa | 400.000 |
| | Anak (3-12 th) | 300.000 |
| Breakfast with Lions + Naik Gajah | Dewasa | 825.000 |
| | Anak (3-12 th) | 650.000 |
Note:
Harga Online diatas berlaku jika booking melalui Balipedia
Harga Anak berlaku untuk usia 3 – 12 th. Anak dibawah 3 th = gratis

Harga Khusus WNI dan Kitas Holder. Berlaku sampai Maret 2019

Untuk jadwal show Bali Safari and Marine Park, bisa cek disini
Itinerary Paket Bali Safari and Marine Park
| Paket | Itinerary |
| --- | --- |
| Safari Explorer | 1x Safari Journey Trip, Animal Show, Harimau Show, Gajah Show, Fresh water Aquarium |
| Safari Legend | 1x Safari Journey Trip, Animal Show, Harimau Show, Gajah Show, Fresh water Aquarium, Bali Agung show, Waterpark, 1x Funzone ride (renovasi) |
| Night Safari | 1x Night Safari Journey trip, Welcome drink, Night safari walk, Dinner at Nkuchiro, Fire dance show |
| Elephant Back Safari | Unlimited Safari Journey Trip, Animal Show, Harimau Show, Gajah Show, Fresh water Aquarium, Elephant riding (30 menit), Welcome drink |
| Breakfast with Lions | 1x Safari Journey Trip, Animal Show, Harimau Show, Gajah Show, Fresh water Aquarium, Breakfast with Lion di Tsavo Lions restaurant (08.30 - 10.00 wita) |
| Breakfast with Lions + naik Gajah | 1x Safari Journey Trip, Animal Show, Harimau Show, Gajah Show, Fresh water Aquarium, Breakfast with Lions di Tsavo Lion restaurant (08.30 - 10.00 wita), Elephant ride (30 menit) |
Cara Booking Bali Safari and Marine Park Harga Tiket Domestik
Bagaimana cara booking Bali Safari and Marine Park harga tiket domestik secara online? Ternyata caranya cukup mudah yaitu cukup isi form Pemesanan dibawah ini:

Butuh Bantuan? Silakan hubungi kami:
Bukti Transfer Pembayaran yang sudah booking
Video Bali Safari and Marine Park
Foto Bali Safari & Marine Park
Berikut adalah foto-foto Bali Safari & Marine Park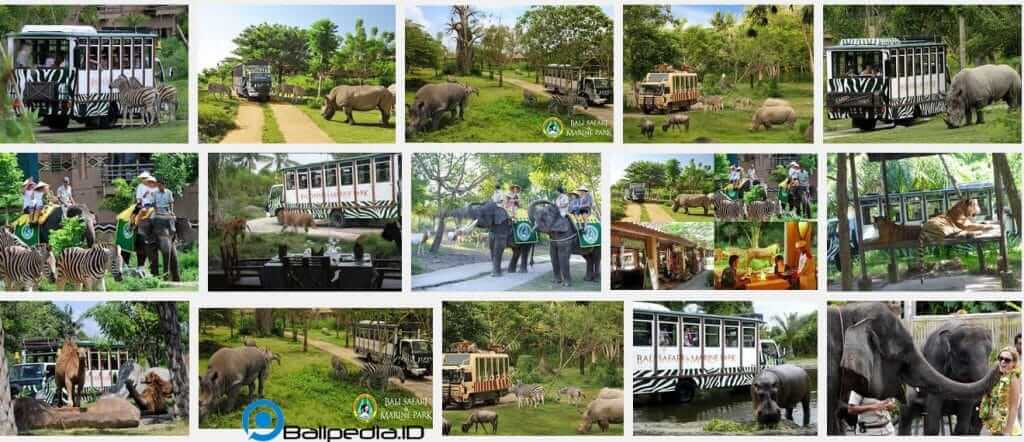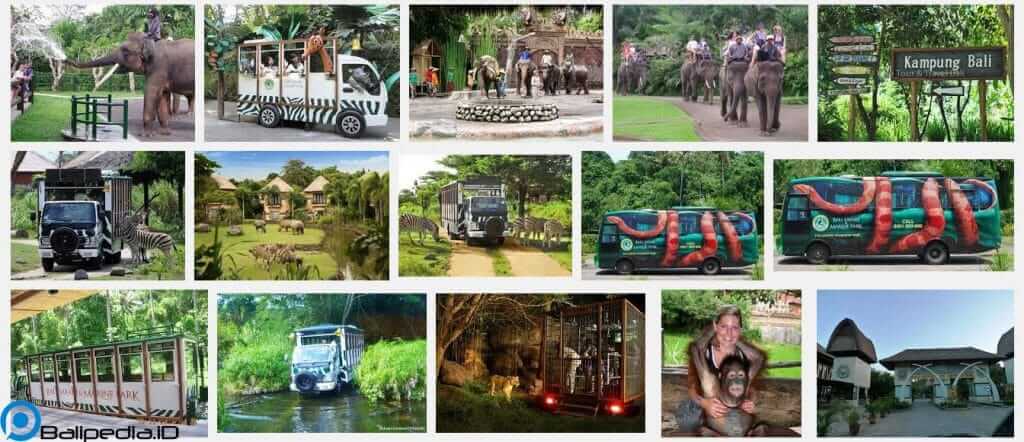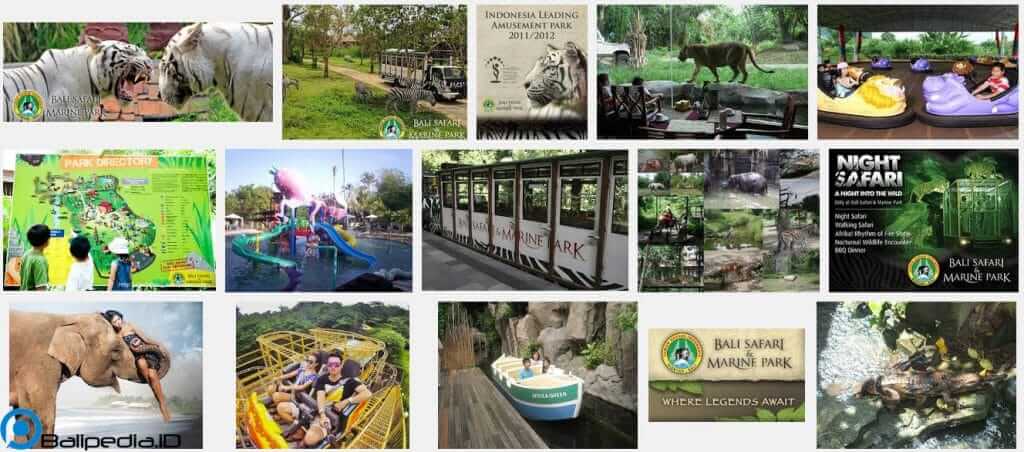 Peta Lokasi Bali Safari and Marine Park